Please send personal information to truthseeker_1111@yahoo.com it may be more convenient for you then using the contact form. You may also leave messages of information in paypal message area, if they are short because alot of times if message runs too long, it does get cut off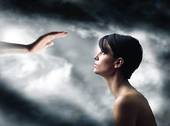 Distant Energy Healing Session w/Channeled Psychic Email Reading $60 or One Distant Energy Healing Session w/o Reading $25
Package Discounted Healing Sessions available:
3 for $50, 6 for $70, 8 for $80 and 10 for $100
An energy healing session takes approximately 30 min to 1 hour. I use healing crystals in person as well as in distance sessions. I connect with your soul and your very own energy system. The first level of healing begins within the emotional plane. You might experience sudden waves of emotion, such as tears, sadness, or feelings of joy. It also ignites a sense of longing for your true home in the Universe. Physically you may experience warm or cold energy waves swiping or pulsing in or around your body. You may experience tingling sensations or feelings of pressure in certain areas of your body. It may feel like someone is touching you. You might experience sudden relief of physical pain if any is present.
Please note if you have severe health issues the healings will need to be repeated on a regular basis.
I will follow up after healing session with a channeled email reading of what spirit gives me. This could be about the energy session or it could be about what is going on in your life and affecting your energy. I cannot promise what I will receive as I allow spirit to guide me
I need your FULL name and FULL birthdate (month, day and year) and a PICTURE of yourself. Please provide me with an email address that I can reply to or I will use the one from your paypal address. Please check your spam mail if you have not received your reading. If you still have not received it, please contact me right away. I send all readings out in the timeframe given (usually 2-5 days)
Chakra Balancing Healing Session $ 60.00
This energy session will clear all of your chakra's. You will need 30 minutes of relative quiet time during which you are able to sit or lie comfortably. Or, if you would prefer, the healing session can be scheduled to take place while you sleep. I will notify you after the session has been completed and may have some intuitive messages to relay to you of what chakra's that were in need of adjustment, and more about those chakra's and what you can do to keep those chakra's working better in the future.
I need your FULL name and a birthday plus a Picture of yourself. Please provide me with an email address that I can reply to or I will use the one from your paypal address. Please check your spam mail if you have not received your reading. If you still have not received it, please contact me right away. I send all readings out in the timeframe given (usually 2-5 days)