Please send personal information to truthseeker_1111@yahoo.com as it may be more convenient for you then using the contact form. You may also leave messages of information in paypal message area, if they are short because alot of times if message runs too long, it does get cut off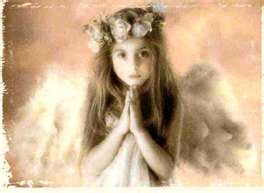 Angel Guidance Psychic Email Reading $27.77
Welcome. I can provide you with an Angel Guidance Psychic Email Reading. Let the healing begin! The capacity to feel, give and receive love can sometimes be diminished over the course of many lifetimes by cruelty, fear and the pain of life. Awakening is the process in claiming your power!
I need your FULL name and FULL birthdate (month, day and year) Please provide me with an email address that I can reply to or I will use the one from your paypal address. Please check your spam mail if you have not received your reading. If you still have not received it, please contact me right away. I send all readings out in the timeframe given (usually 2-5 days)
Angel Psychic Email 3 Card Reading $22.22
Welcome. This is for a 3 Card Angel Reading. You will hear the truth that will be for your highest good. You may ask one question.
I need your FULL name and FULL birthdate (month, day and year) Please provide me with an email address that I can reply to or I will use the one from your paypal address. Please check your spam mail if you have not received your reading. If you still have not received it, please contact me right away. I send all readings out in the timeframe given (usually 2-5 days)